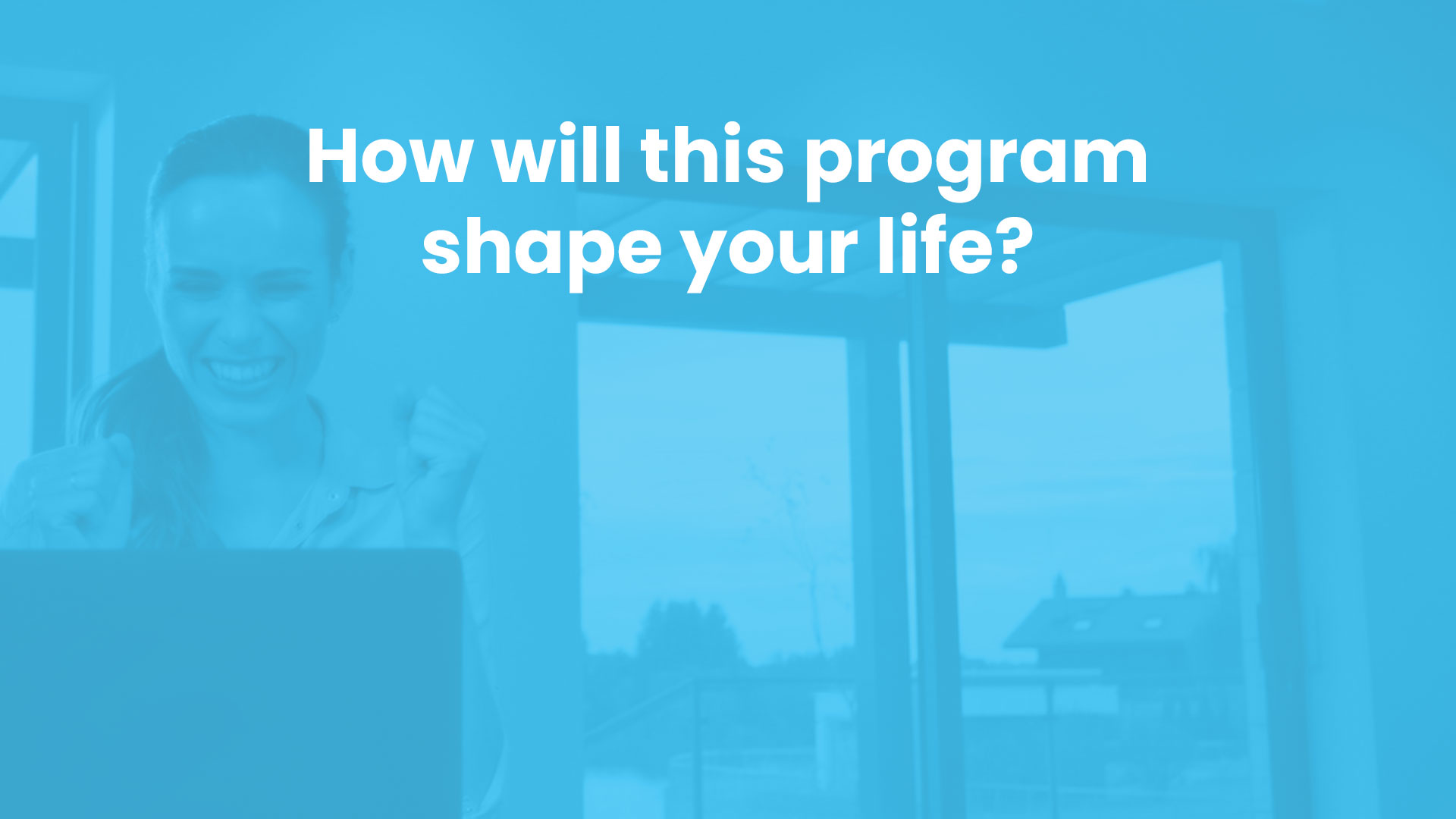 If you're not physically fit, you'd feel physical stress as you climb a steep hill. If you're not mentally fit, you'd feel mental stress, such as anxiety, frustration, or unhappiness, as you handle work and relationship challenges.
80% of people score below the minimum level of mental fitness required for peak performance and happiness.
The great news? With recent breakthroughs in neuroscience and technology, you can now improve your mental fitness significantly within 6 weeks of practice.
The results? Dramatically improved performance and productivity and a calm, clear and happier mind.
How will Mental Fitness shape your life? Book a free Discovery call to determine your mental fitness score and hear more about how the program can help you.
Introducing PQ to Boost your Mental Fitness
PQ is the measure of your Mental Fitness and the PQ Program, is designed like a fun mental fitness bootcamp. You'll gain insights, motivation, and structure to boost your muscles and change your life for the better.
The 6-week program is designed to inspire you and provide you with practice to build lasting muscles. You will get access to weekly inspiring video modules, group coaching and fun, interactive gym 'workouts', that you can do on your own. Plus, you will have the opportunity to interact with other participants to share your experiences and learn from others.
This is the synthesis of recent breakthroughs in neuroscience, cognitive and positive psychology, and performance science designed to put you in peak performance where you can quiet the things that are sabotaging your success and strengthen your ability to thrive and live happy.
What You get with the Mental Fitness Program
Weekly 1-hour Video Sessions
In these highly engaging sessions, you will be guided through experiential exercises that deepen and personalize your understanding of the mental fitness tools. You leave inspired and energized for the week's daily practices.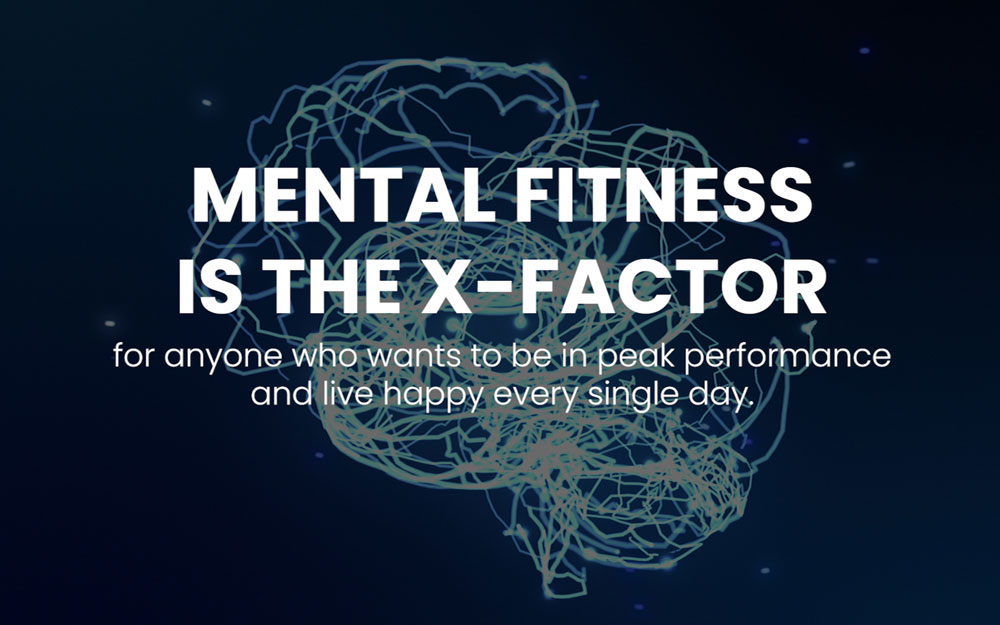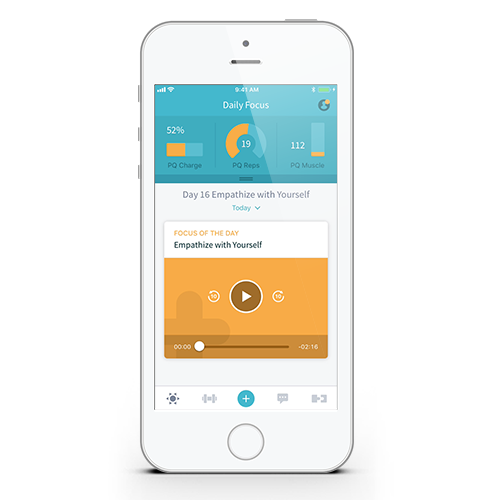 Exclusive App Guiding Your Daily Practice
Each day a different focus for daily practice is assigned through a personalized companion app available exclusively to program participants. 
This builds one small muscle at a time, laying down new neural pathways to form lasting positive habits of your mind. The cumulative impact by program's end is substantial.
Interactive PQ Gym
Innovative 10-second PQ Reps build up your Self-Command muscle. You learn to be clear-headed and calm even in the midst of great challenges, able to command your mind to shift from Saboteur to Sage response.
Daily Progress Tracking
The app tracks your daily progress against minimum targets associated with new neural pathway (muscle) formation. Personalized daily coaching tips from continue to both encourage and challenge you to keep going.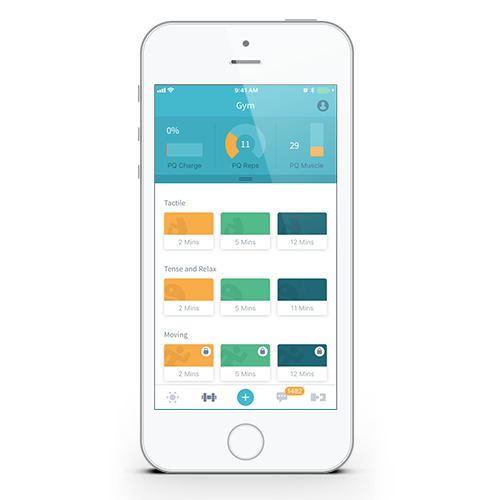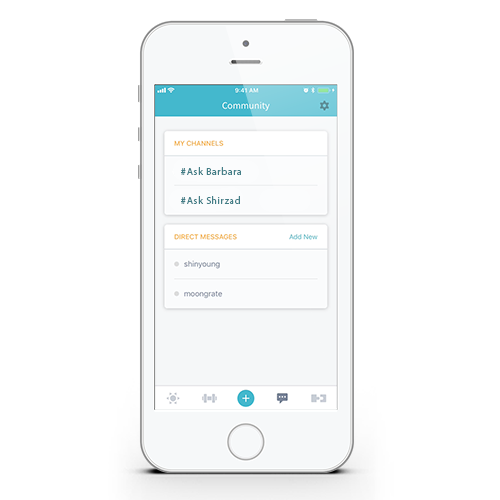 Cohort Community and Shirzad and Barbara
You can be in a co-hort team with other participants and have Shirzad Chamine and Barbara Fonti as your coaches. Shirzad and Barbara remain active members of your cohort community, answering questions and providing online and group coaching. Participants report the online cohort community to be key to sustaining their enthusiasm and daily practice.  And your coaches are your added strategic and accountability success partners.
Enroll in The Mental Fitness Program
Two Payments
$499
Pay only $499 now and $499 in30 days
6 weeks
100% Risk-Free Guarantee
Maybe you're skeptical that you can achieve lasting behavior change. We understand. You need to see and feel this program to believe it. That's why we offer an iron-clad 30-day guarantee.  
At any time during the first 30 days of the program simply send us a one-sentence email: Full refund please! And you'll receive it within 24 hours. No questions asked.  
That's our promise to you!
How will this Program shape your life?
Book a free Discovery call to determine your mental fitness score and hear more about how Mental Fitness can help you.